Kristin Hulst : Owner/Groomer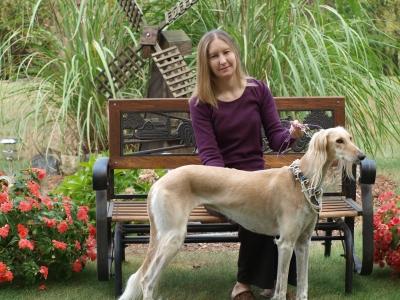 Kristin started her grooming career as a bather/brusher in 2002. In 2006 she decided to take the next step in her career and attend Paragon School of Pet Grooming in Jenison, Michigan to become a full fledged groomer. While there she trained under top groomers and learned the art of dog grooming.
Kristin strongly believes in continuing education and regularly attends seminars and trade shows to keep current on the latest products and trends in dog grooming.
In 2009 Kristin decided to take the leap into competitive dog grooming competitions. In 2010, in her second competition, she placed first in her division at the All American Grooming Show in Chicago, Illinois!
In her free time Kristin likes to spend time with her Saluki, Izzy, who she shows in AKC conformation shows.